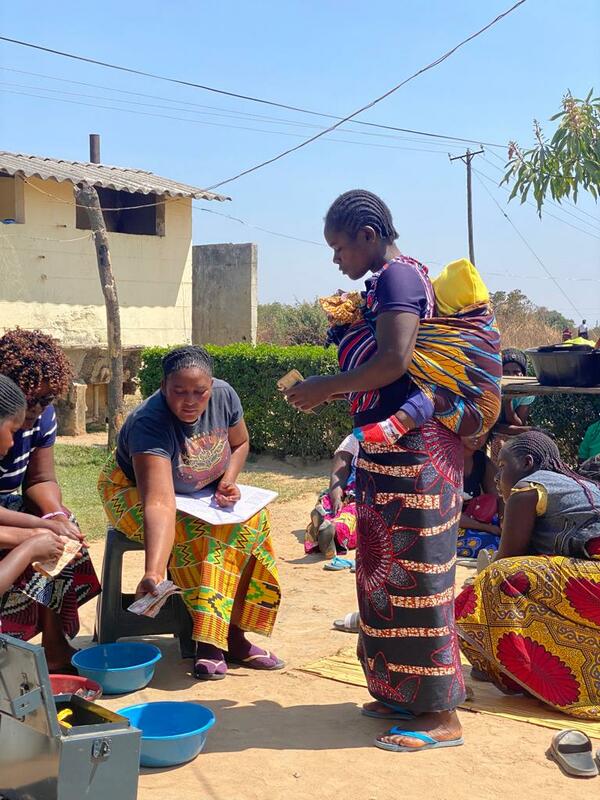 Take part in our Big Give Christmas Challenge between 29th November and 6th December and your donation can have double the impact! Donations made during this time have the chance to be match funded as Cecily's Fund takes part in the UK's biggest giving campaign.
Zambia is still reeling from the impact of Covid and over 60% of the population are living in poverty. Children are missing out on school and essentials like food and clothing, and facing insecurity every day.

By donating £50 you can help a mother begin her journey to independence and freedom from poverty for her and her children.

Empowering mothers and carers of vulnerable children leads to better and healthier futures, that's why we want to establish more GROW savings groups in poor communities to fight poverty and insecurity.
GROW works. They bring women together to save together, just a few Kwacha (Zambian currency) put away each week, learning vital financial and life skills, and supporting each other, and in turn their families and children in their care.

GROW helps poor and highly vulnerable women protect their children and assets, taking away the need to seek loans from unscrupulous money lenders. GROW establishes good role models for children to follow and promotes more positive futures because mothers gain financial security, confidence, and learn about basic rights, and sexual reproductive health that keeps them and their children safe.
Even donating just £10 will help buy cash boxes and cash books for women to record their savings.

This Christmas please support our Appeal, and together we can help more children and their families find financial security and a chance to break out of poverty and extreme hardship.


Donating is Easy
If you can support our appeal please donate here
As a guide:

£10 will help buy cash boxes and cash books for women to record their savings

£15 will help put food on the table and ease financial insecurity

£100 will give a mother the help she needs to start a business

Other ways to give:
You can donate by phone: 07767 313167


Thank you for supporting our Christmas Appeal.